An Appalachian undergraduate student returns from a faculty-led study abroad experience in Zambia funded by the Benjamin A. Gilman International Scholarship and encourages others to consider studying abroad.
The Gilman Scholarship Program is pleased to announce that applications for Summer 2019 and Fall 2019/Academic Year 2019-2020 are now open. The deadline for both applications is Tuesday, March 5, 2019 at 11:59pm Central Standard Time (CST) for both terms.
Carly Peggs, a senior psychology major from Mooresville, NC, traveled to Zambia to participate in clinical shadowing at the Levy Mwanawasa University Teaching Hospital during the summer of 2018. During her 80 hours of clinical shadowing, Peggs observed 81 patients in the hospital and had the opportunity to learn how the hospital operated within a public healthcare system with limited resources. Peggs also visited Rusangu University, where she met local students and faculty and participated in roundtable discussions.
Upon her return to Appalachian, Peggs created a brochure detailing her experience in Zambia and how she faced the financial burden of studying abroad. The informative and personable brochure states, "aside from the fear of being a first-time traveler out of the country, the biggest obstacle in my mind was, 'how am I going to pay for such a trip?'" She thanks her scholarship donors, the Honors College, OIED, and the Benjamin A. Gilman International Scholarship Program.
The brochure begins with Peggs' "Personal Story:" "It had been a dream of mine to study abroad since before coming to Appalachian State. In joining different clubs freshman year, and meeting great people, I found out about a pre-professional study abroad trip to Zambia for aspiring doctors, dentists, and veterinarians. As an aspiring physician, it is my hope to be able to be a globally-minded and culturally-aware professional who can relate to people from many diverse backgrounds. As I found out more about the trip to Zambia, I knew this was something to keep in mind throughout my time at Appalachian."
Peggs' brochure highlights the transformative aspect of this experience for her own life. "Personally, this experience has shown me a lot about the importance of being empathetic and what something as simple as a smile can do for someone who is suffering. It is so important to remain optimistic and instill hope in those who are struggling with a disease or trying desperately to find the answers to what is ailing them. Sometimes a little bit of hope has a heavy amount of healing power in and of itself."
"Being able to actually interact and be fully surrounded by a different culture and a different way of life is immeasurably important to anyone's future, especially when human interaction is at our core. We are all fundamentally the same, but special attention, respect, and empathy need to be a top priority when approaching people from different backgrounds than one's own."
The Gilman International Scholarship Program, funded by the U.S. Department of State, offers grants of up to $5,000 to allow U.S. undergraduate students from diverse backgrounds to participate in credit-bearing study abroad programs and career-orientated internships. The program seeks to support students that might not otherwise participate due to financial barriers in order to impact students' academic and career trajectory in a positive way.
Peggs was one of 1,365 individuals selected, from a pool of 5,657 applicants, to receive the prestigious Benjamin A. Gilman International Scholarship.
About the Gilman Scholarship, Peggs says, "I am forever grateful for the Gilman Scholarship for helping me embark on an incredible opportunity to shadow medical personnel abroad in Zambia while learning and building important relationships with others that will last a lifetime!" "Beyond experiencing the differences in medical practice in Zambia versus the US, this experience allowed me to develop an understanding and an appreciation for the differences in culture and customs during the many cultural enrichment activities we experienced."
For more information about how to apply for the Benjamin A. Gilman International Scholarship and other competitive awards, please contact Nationally Competitive Scholarships at ncs@appstate.edu or visit https://ncs.appstate.edu.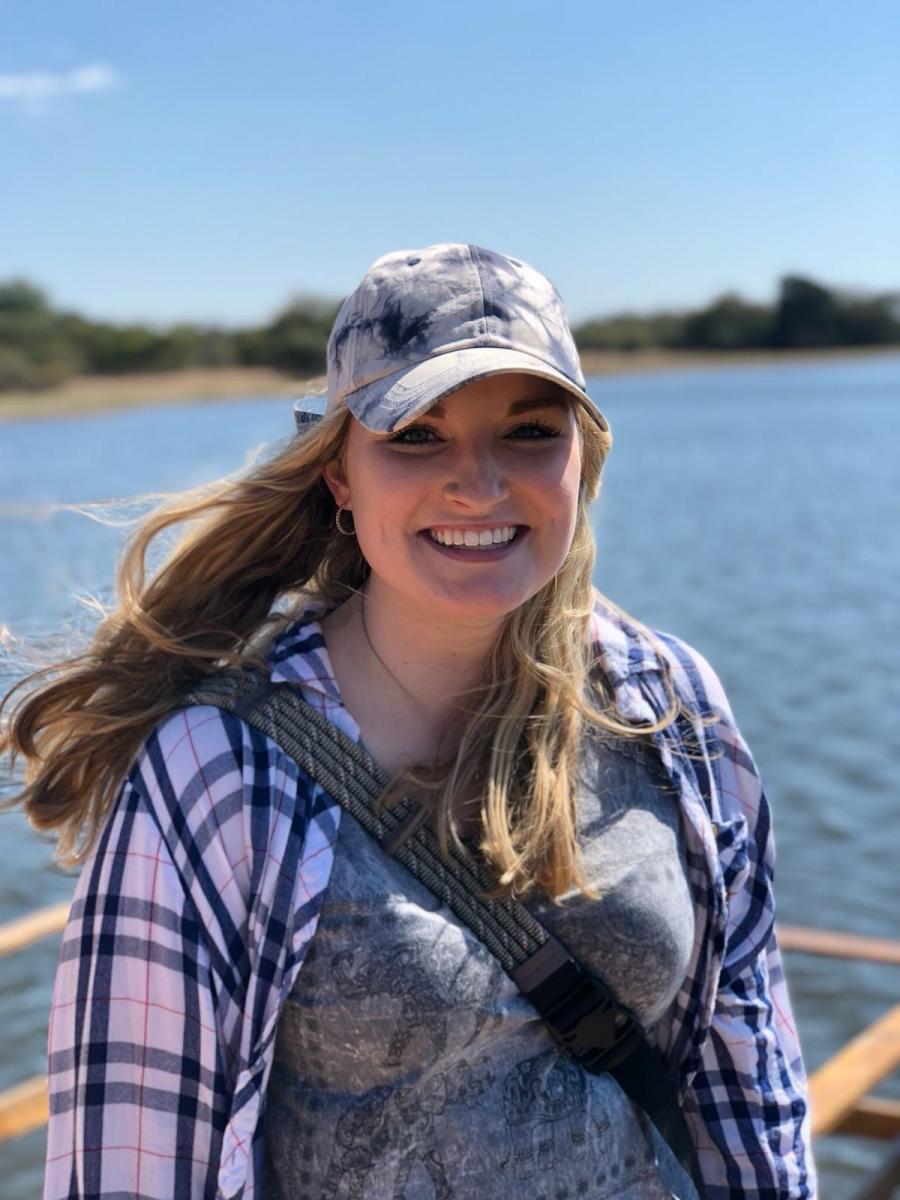 "A picture of me at Chaminuka Game Ranch before the group headed out on the water for a nice cruise."
"A picture of the group with some of our new friends from Rusangu University touring the campus, and stopping to play various sports together including soccer, basketball, and volleyball."
"A group picture of the whole group of students who went on the Zambia study abroad trip before heading to clinicals for the day. We were a mix of pre-medical, pre-dental, and pre-vet students. Names: back left Tanner Orders, Brad Absher, Carly Peggs, Monica Poole, Hannah Vrooman bottom left: Aubry Payne, Shriya Rao, Kierdre McFadden, Samantha Malone, Emerci Jones, Khadija Mumford, Nancy Contreras-Quinteros, and our faculty advisor, Dr. Chishima Nathan Mowa."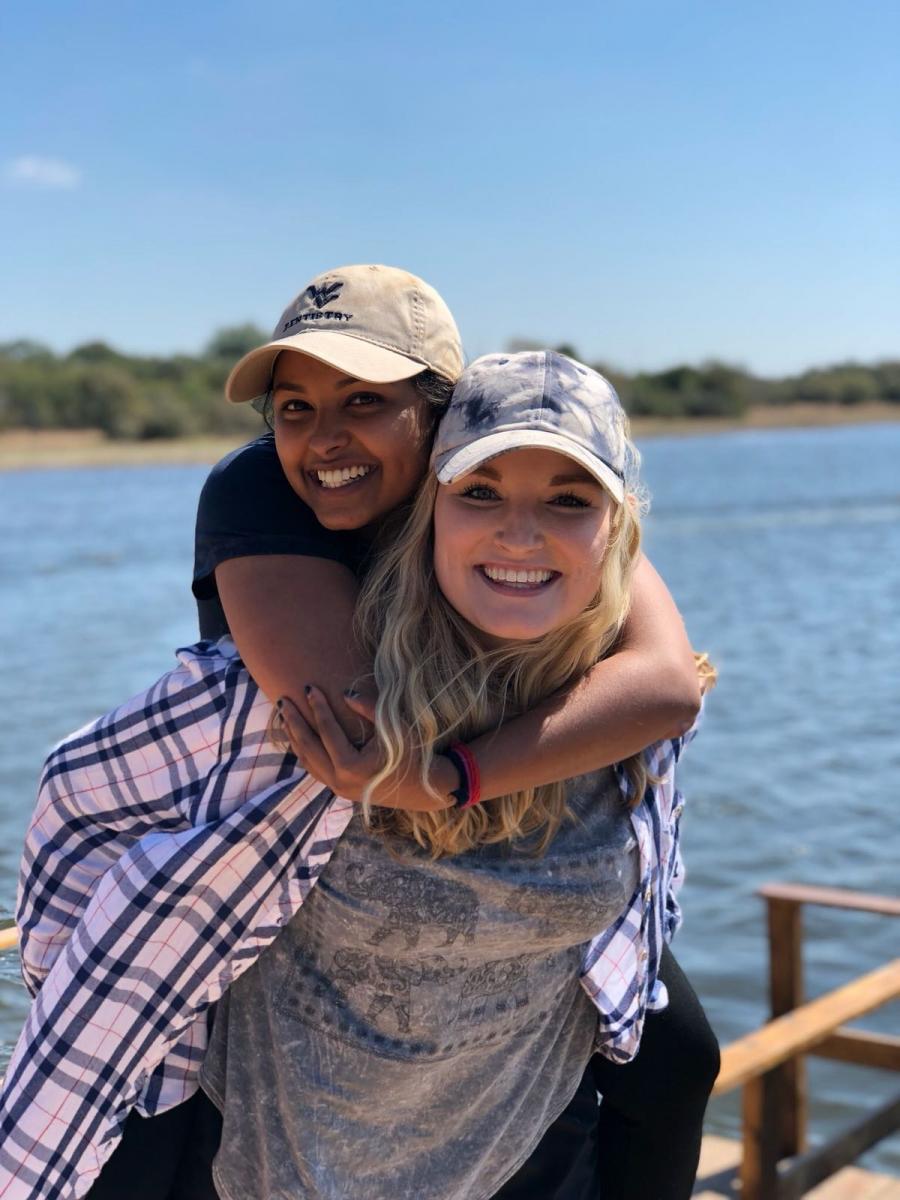 "A picture of my good friend Shriya Rao and me at Chaminuka Game Ranch before going out on the water for a cruise."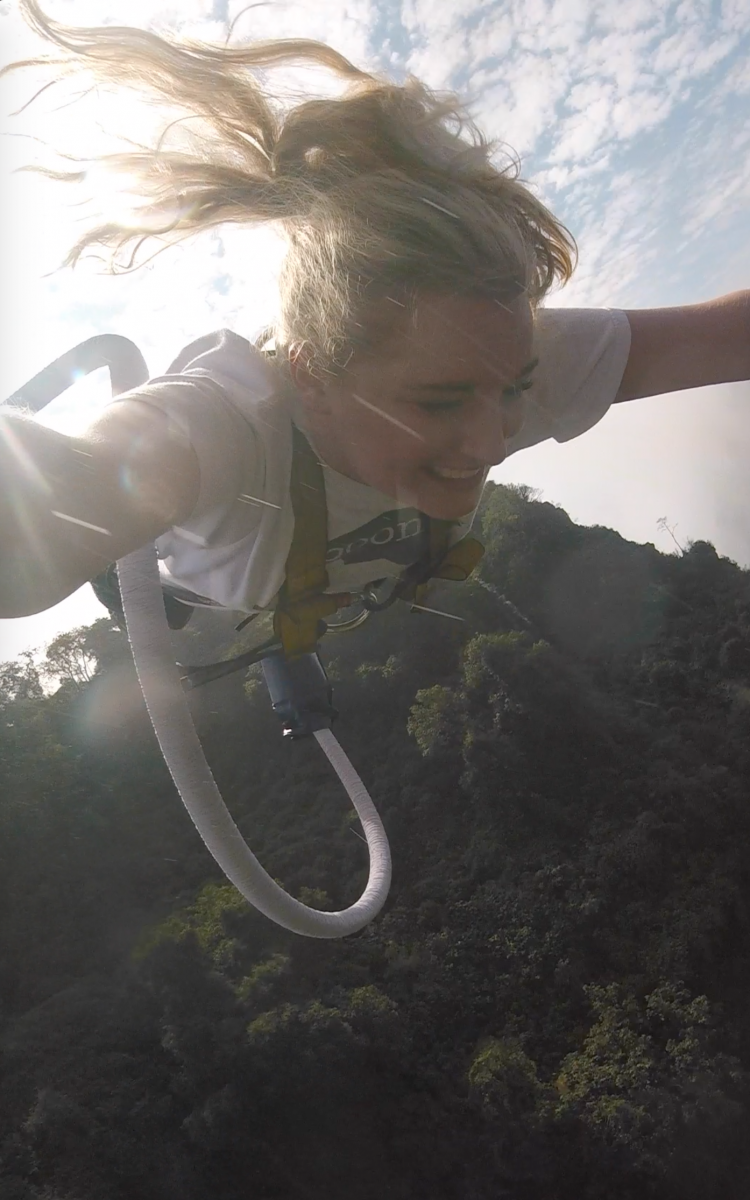 "A picture of me bungee jumping off of Victoria Falls in Livingstone, Zambia."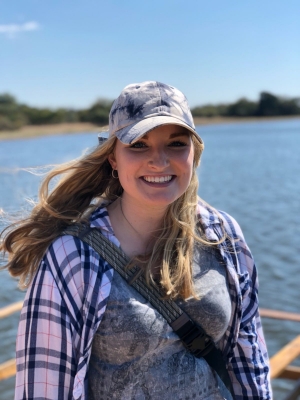 Tags: