October 25th, 2019
Name: Caroline Sager
Degree: Double Major in Spanish Language & International and Comparative Politics
Graduation Year: December 2018
Fellowship Award: The Critical Language Scholarship, Turkish in Azerbaijan. The CLS program provides full funding for an immersive foreign study of a 'critical' foreign language, including Arabic, Azerbaijani, Bangla, Chinese, Hindi, Indonesian, Korean, Persian, Portuguese, Punjabi, Russian, Swahili, Turkish, and Urdu. The majority of these options *do not* require previous language study, and most of the remainder require only one year of previous study.
What are your current or future career plans? I used the skills and connections I gained through CLS to find a job teaching English in Turkey. In the future, I plan to go to grad school to pursue a degree exploring connections in linguistics, international relations, and conflict resolution. I hope to pursue a career in the Foreign Service, and eventually as a scholar of International Relations.
What was a highlight of your experience in the program? During the program, we visited different religious sites in Azerbaijan to learn about religious diversity in Baku, including a Russian Orthodox Church, a newly built mosque, and a synagogue. It was interesting to experience how Azerbaijan's history of being part of the Soviet Union has influenced its linguistic and religious environment. I also really enjoyed the experience of meeting with my language partner each week- we shared food, laughs, and different perspectives on life. She even wrote an op-ed for a local Azeri newspaper about her experience of being my language partner. In general, I relished the experience of being challenged with new linguistic and cultural ideas every day while in Baku.
What was the most challenging part of the application process? The most challenging part of applying was getting rejected [not being selected] multiple times but I'm glad I had the resilience to apply again. I now realize that those rejections weren't a reflection of worth, just a sign that it wasn't the right time in my academic career to do CLS.
What advice do you have for future applicants? Keep applying, and be creative in ways that you will be able to use the target language after the award has finished. The CLS program is extremely intense, and you spend most of the eight weeks surrounding by your classmates. Emphasize ways you will promote good group dynamics and what diverse perspectives you might bring to that group. CLS reviewers also look for students who have extremely specific ways they will use their language right after CLS and in their future careers.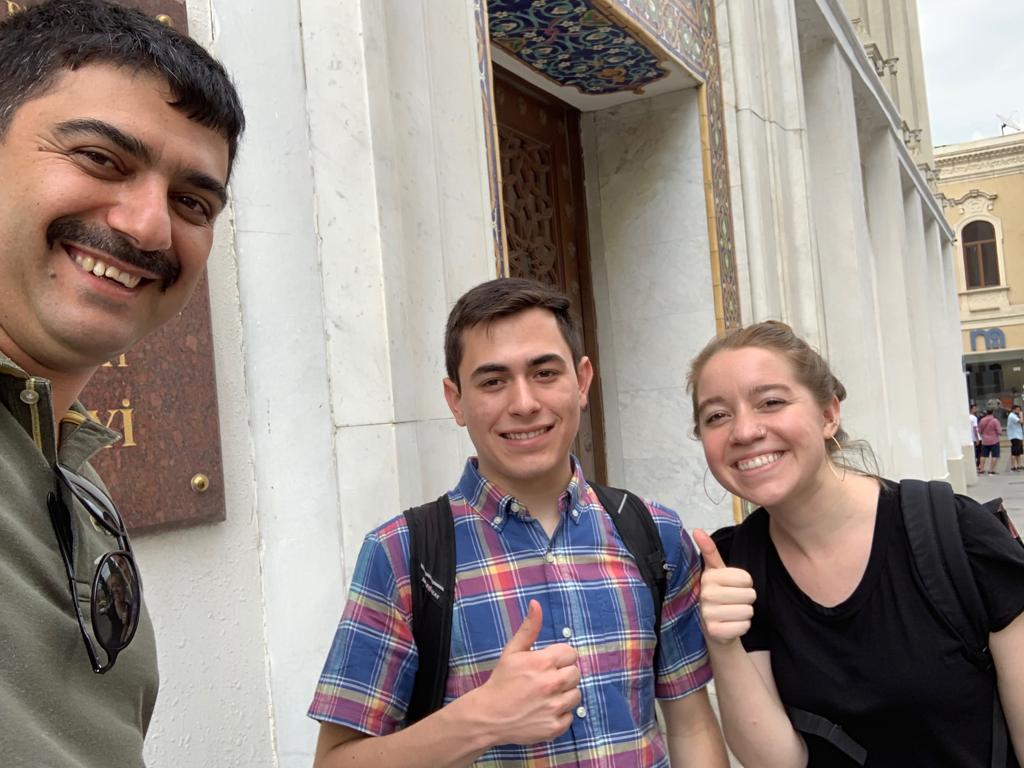 Caroline with her Turkish language partner's husband and her classmate Andrew.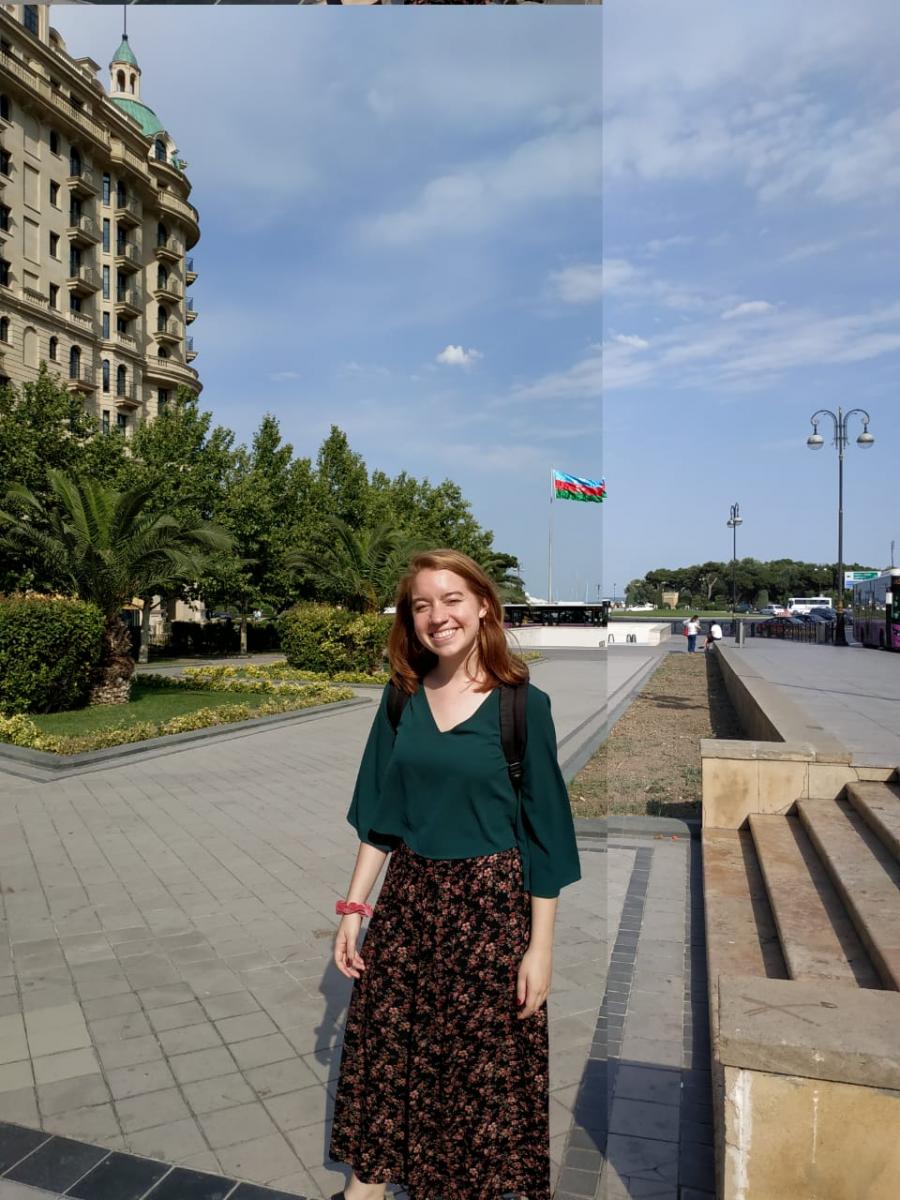 Caroline at the Heydar Aliyev Mosque in Baku, Azerbaijan.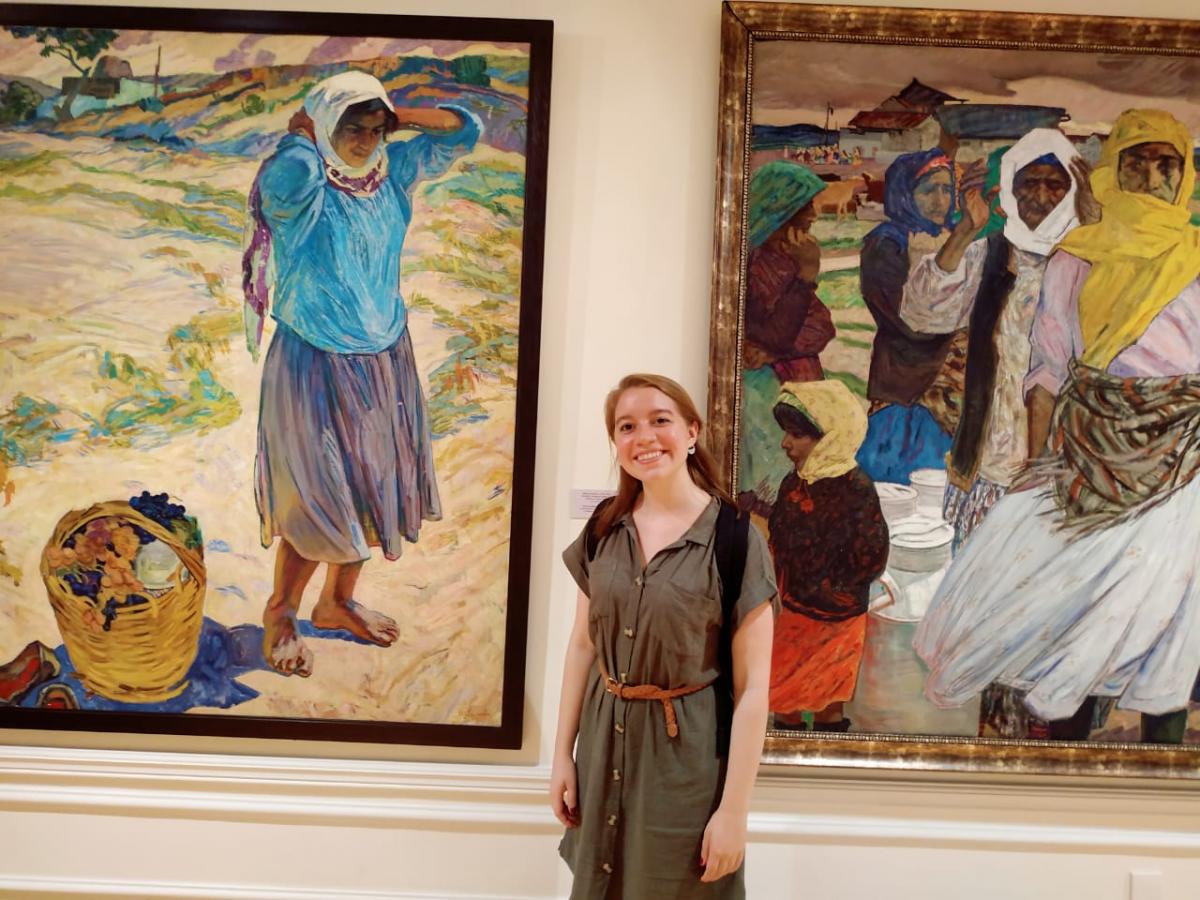 Caroline at an art museum with her language partner exploring art through the Turkish language.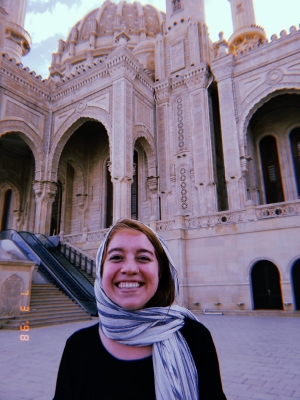 Tags: