BOONE, N.C. — The Office of Nationally Competitive Scholarships (NCS), a division of University College at Appalachian State University, announces a record six Appalachian students have been awarded the U.S. Department of State's Benjamin A. Gilman International Scholarship. Recipients are scheduled to study or intern abroad or online starting January 2021.
Scholarship recipients Victoria Anderson, Ciara Sailar, and Jemiah Williams, from the College of Arts and Sciences, Michael Gaines, and Stephanie Garcia Henao, students in the College of Fine and Applied Arts, and Makayla Nordine, a student in the Beaver College of Health Sciences received Gilman awards to travel to the Dominican Republic, Italy, the United Kingdom, Spain, Belgium, and Costa Rica, respectively.
Click here for the full article.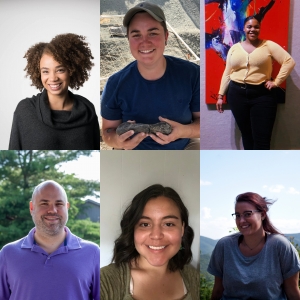 Tags: