Three Appalachian State students receive the Benjamin A. Gilman Scholarship to pursue opportunities abroad. App State's Office of Nationally Competitive Scholarships (NCS), a division of University College, and Office of International Education and Development (OIED) announced the honor.
Riley Hudson, a sophomore studying international business, will study abroad in Germany. Senior geology major, William Pugh, will study in Italy. Both Hudson and Pugh received the Gilman Scholarship for international experiences taking place this summer. Emily Vega, a senior psychology major, will study in Spain during the fall semester.
The Gilman International Scholarship Program — funded by the U.S. Department of State in honor of the late Benjamin A. Gilman, a former U.S. representative from New York — increases the number of students who study or intern abroad by providing financial support to undergraduates who could not otherwise afford to travel internationally. The scholarship makes it possible for recipients to experience international cultures and to learn languages of their choice.
Pugh, a geology major, notes that this scholarship applies directly to his studies and will contribute to his future plans; "I have been studying a group of odd reptiles called drepanosaurus at App, but the original specimens known from the group are from Italy. I plan to take a trip to visit the museum where they are housed, where I can observe the specimens for myself and hopefully develop some professional international contacts."
Each Gilman Scholar receives up to $5,000 in funding to study or intern abroad. Applicants who intend to study a critical need language while abroad can apply for a supplemental Gilman Critical Need Language Award of up to $3,000, for a combined scholarship total of up to $8,000.
After deciding to change his minor from Russian to German Hudson needed to find a way to get back on track with his academic progress. He is looking forward to using this scholarship to catch up on credit hours for his minor and to progress his language learning. The funding from this scholarship will allow Hudson to study in Germany during a 6 credit hour course over the summer. He says, "this scholarship has essentially enabled me to get up and be right back where I would have been, essentially providing me with an academic boost, and giving me the opportunity to experience life in a nation I now look so very forward to going abroad to next year."
Since the inception of the Benjamin A. Gilman International Scholarship Program in 2001, over 130,000 applications have been received and over 34,000 scholarships have been awarded to students participating in study abroad programs and internships around the world.
There are two open application cycles for this award. Recipients of this award from the October 1st deadline include: sophomore Sabai Hartwiger, senior Dylan Turner, senior Christian Zaman, junior Brennah Alderfer, and junior Jemiah Williams. A huge congratulations to all the students who have received this award in the 2021-2022 academic year!
The upcoming cycle for the Gilman award opens in mid-August "for applicants whose in-person programs or internships start between December 1, 2022, to October 31, 2023. Virtual programs will be eligible through April 30, 2023. This cycle encompasses Spring 2023, Summer 2023, Fall 2023, and Academic Year 2023-2024 programs. The application deadline is Thursday, October 6, 2022, at 11:59pm Pacific Time." Students who are interested in applying should contact the Office of Nationally Competitive Scholarships at ncs@appsate.edu.
###
About Nationally Competitive Scholarships
Nationally Competitive Scholarships (NCS) works with the Appalachian community to recruit and support students for nationally competitive scholarships and fellowships, including those that support research, teaching and critical language learning. This is achieved with outreach, mentorship and advising throughout the entire application and selection process. NCS is committed to helping undergraduate and graduate students find ways to connect their Appalachian education to their future endeavors through scholarship opportunities. Learn more at https://ncs.appstate.edu.
About the Office of International Education and Development
The OIED is responsible for spearheading the internationalization efforts at Appalachian. The internationalization mission of Appalachian is to develop awareness, knowledge, appreciation and respect of cultural differences in both domestic and international contexts in its students, faculty, staff and the surrounding communities. The university is also dedicated to creating a campus environment that builds the theoretical and practical skills needed to interact effectively in a global society. Learn more at https://international.appstate.edu.
Compiled and Written by Johnna Reisner
May 18th, 2022
Boone, N.C.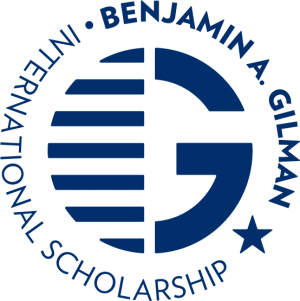 Tags: