For the past two years, Appalachian State University has been recognized as a top Fulbright producer, indicating our consistent success in producing successful applicants for this prestigious award. With a growing network of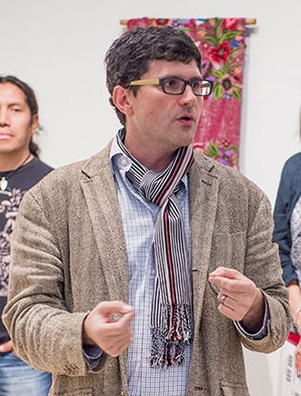 faculty and alumni recipients, our office seeks to recognize the remarkable efforts of the faculty who continue to support our students through the application process and strengthened the relationship between this university and the Fulbright program.
This past year, faculty members Mark Powell and Dr. Paul Worley served on the National Screening Committee for the 2022-2023 Fulbright Application cycles. As Fulbright alumni, Mark Powell–Associate Professor of English–and Dr. Paul Worley–Chair and Professor of Language, Literature, and Culture (LLC)–bring with them a wealth of experience to both Appalachian State University and the Fulbright National Screening Committee.
Every year, the Fulbright National Screening Committee (NSC) reviews over 10,000 applications from competitive applicants across the United States. With committee members composed of Fulbright staff, alumni, or referred academics, each committee must use their collective expertise to distinguish between applicants who are "recommended" or "not recommended". It is this distinction that informs the final selection of Fulbright semi-finalists.
Prior to their involvement in the Fulbright NSC, Powell and Worley were recipients of Fulbright awards themselves. While this is Powell's first year on the committee, Worley has previously served Fulbright and Comexus, the Mexican subsidiary of Fulbright, to screen English teaching assistant (ETA) applicants. In reflecting on his experience serving these organizations, Worley says he "...wanted to give back to the Fulbright program since I know that someone had to look over my application when I applied, both the first time and the second time." To that end, Worley encourages students to apply, and if not funded the first time to not give up, citing his experience in not being selected by Fulbright for his first application.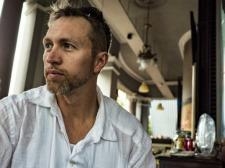 Similarly, Powell sees his service on the NSC as a means of showing his gratitude for the remarkable experience he was afforded from the Fulbright program. As an avid supporter of Fulbright and study abroad, Powell says "I doubt there's any better education than a well-stamped passport." Powell was awarded two Fulbright awards, one in 2014 to teach english at Constantine the Philosopher University in Slovakia, and one in 2020 to study in Romania. In applying to both, and now serving on the NSC, he is more cognizant than ever of the dedication and work involved with maintaining the standard of excellence that Fulbright retains.
Powell and Worley shared a consensus when it comes to advising prospective Fulbright applicants: apply. While Worley is aware of the obstacles that face some students when applying, especially first-generation students, as Chair of the Department of LLC he aims to assist students overcome these barriers and develop strong undergraduate portfolios to pursue opportunities such as these. Powell too strives to serve as an advocate for prospective Fulbright applicants at Appalachian State University, hoping to engage in helpful conversations with future applicants.
Thank you to our dedicated faculty and staff for your continued efforts to support our students as they apply for Nationally Competitive Scholarships.
###
About The Fulbright Program
The Fulbright Program is the flagship international educational exchange program sponsored by the U.S. government. The program operates in over 160 countries worldwide and is designed to increase mutual understanding between the people of the United States and the people of other countries. Since its inception in 1946, the Fulbright Program has given more than 400,00 students, scholars, teachers, artists, professionals, and scientists the opportunity to study, teach and conduct research, exchange ideas and contribute to finding solutions to shared international concerns. Fulbrighters address critical global challenges in all areas while building relationships, knowledge, and leadership in support of the long-term interests of the United States. Fulbright alumni have achieved distinction in many fields, including 59 who have been awarded the Nobel Prize, 82 who have received Pulitzer Prizes, and 37 who have served as a head of state or government. For more information about the Fulbright Program, visit http://eca.state.gov/fulbright.
About Nationally Competitive Scholarships
Nationally Competitive Scholarships (NCS) works with the Appalachian community to recruit and support students for nationally competitive scholarships and fellowships, including those that support research, teaching and critical language learning. This is achieved with outreach, mentorship and advising throughout the entire application and selection process. NCS is committed to helping undergraduate and graduate students find ways to connect their Appalachian education to their future endeavors through scholarship opportunities.
About the Department of Languages, Literatures, and Cultures
The Department of Languages, Literatures and Cultures offers courses that enhance students' understanding of other cultures and languages as well as their own, making them prepared for lifelong learning in a multicultural world. Learn more at https://dllc.appstate.edu.
About the Department of English
The Department of English at Appalachian State University is committed to outstanding work in the classroom, the support and mentorship of students, and a dynamic engagement with culture, history, language, theory and literature. The department offers master's degrees in English and rhetoric and composition, as well as undergraduate degrees in literary studies, film studies, creative writing, professional writing and English education. Learn more at https://english.appstate.edu.
Compiled and Written by James Awun
March 27th, 2023
Boone, N.C.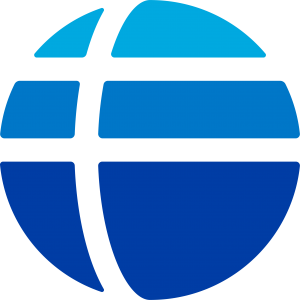 Tags: