By Kelli Frawley
BOONE, N.C. — Of the experiences that Appalachian students can have during college, experiences abroad can be some of the most transformative. Research has shown that students who study abroad are reported to have more job opportunities, better intercultural competence, and greater learning opportunities than students who do not study abroad. Even so, parents and families know well that these experiences can come with a financial cost. Luckily, the Office of Nationally Competitive Scholarships (NCS) is here to help Appalachian students fund their experiences abroad.
Nationally Competitive Scholarships works with the Appalachian community to recruit and support students for nationally competitive scholarships and fellowships. Many of these scholarships are intended to allow students to fully or partially fund their experiences abroad, whether those experiences are through study abroad, internships abroad, or research abroad. Such scholarships include the Boren Scholarships and Fellowships, Critical Language Scholarships, Fulbright Grants, and Gilman International Scholarships. Nationally Competitive Scholarships also support students interested in STEM research in applying to the Barry Goldwater Scholarship.
Nationally Competitive Scholarships knows that study abroad experiences can be transformative and result in personal, professional, and academic rewards for participants. With that in mind, NCS supports students through every stage of their scholarship applications, from determining which scholarship is best for the student, to submission and acceptance. NCS offers scholarship advising for students interested in applying for a nationally competitive scholarship. Students and families who want to learn more about funding for experiences abroad can do so by contacting Nationally Competitive Scholarships at ncs@appstate.edu, or by visiting our website. You can find a list of the scholarships that NCS specializes in as well as an extensive list of the many scholarships available by visiting our awards page.
There are hundreds of scholarships available for students to pursue their dreams, and Nationally Competitive Scholarships is excited to connect students with these opportunities. Nationally competitive scholarships, named a Fulbright Top Producer of Students two years in a row, looks forward to bringing its award-winning service and advising to the students of Appalachian State.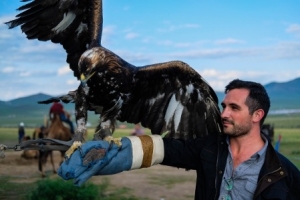 Tags: